Conference Room AV Systems & Setup Solutions
Meetings are where solutions take shape and where your company culture thrives. So make the most out of your team's time together with professional conference room AV solutions from Marshall.
Crucial to a Professional Environment
Conference Room AV Systems
Conference room AV systems are digital tools and thoughtful design choices that make your space more efficient. The right audio-visual system can improve employee satisfaction and increase output from the smallest internal huddles to the most critical leadership meetings.
Video conferencing is at the center of this technology. Zoom reported it had 10 million users in December 2019. Four months later, in April 2020, it noted over 300 million users. As a result of the COVID-19 pandemic, video conferencing in American businesses is now widely adopted.
Today's shifting work culture – led by the largest remote workforce – means that conference room AV solutions are more critical than ever.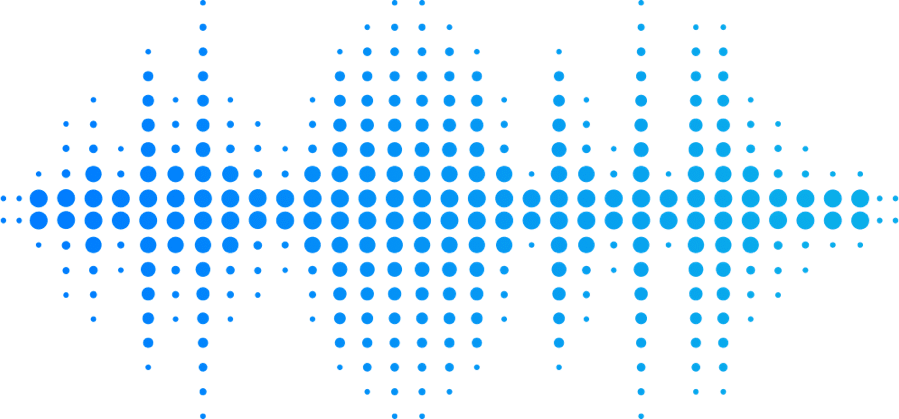 Choose Professional Installation
Conference Audio Visual Setup
When you need conference room technology or a presentation system, take your time with DIY; turn to an expert. Marshall Industries has installed conference room AV solutions for Utah and Idaho's fastest-growing and most successful businesses for over 45 years. Trust us to provide easy-to-use, seamless solutions for your corporate meeting spaces.
Learn more about our capabilities for conference audio visual setup & boardroom AV solutions below.
What Makes a Well-Equipped Conference Room
Conferencing Audio Visual Equipment
Discover the most common conference room AV components below.
Displays
A display is the focal point of any conference room. It draws attention to visual aids, gives remote participants a seat at the table, and guides discussion through digital presentations. While projectors used to be the gold standard in conference room displays, it's now more common for digital screens or LED digital walls to take center stage. Not only do these improve visual clarity and sharpness, but they also contribute to a sleeker, more modern, and more adaptable display.
Video and Conferencing Solutions
Connecting multiple devices and users from around the room or remote locations takes adaptable digital solutions. The latest phone conferencing systems, along with one-touch Zoom or Microsoft Teams video call solutions, give your team the flexibility to connect in different ways depending on the goals of each meeting.
Audio Equipment
Precise, reliable audio is a requirement for effective teleconferencing. Built-in, surround-sound speakers and multiple microphones improve productivity and increase engagement from your team. At Marshall Industries, we take the sound design one step further, enhancing sound for your meeting space and office. We are leaders in noise masking design and sound neutrality engineering. This vital part of the conference room AV system design keeps your meeting space private while reducing or eliminating noise pollution throughout the rest of your office.
Cameras
Cameras that connect your conference room to digital meeting rooms help foster connection. High-definition cameras prevent outside participants from missing essential details.
Control Panel
Control your meeting space with the touch of a button. Integrated conference room AV systems, controlled by intelligent software from an accessible touchscreen panel, help you manage each component to match the scope, audience, and goals of any meeting. We can customize volume, display settings, and more to fit the changing needs of your conference space.
Hire a Professional
Conference Room AV Installation
Before you attempt to DIY your conference room AV, understand these key benefits of working with a professional:
Superior, proven brands: At Marshall Industries, we know which brands and systems are reliable and which aren't. After 45 years in the industry, we've learned which systems will give you lasting results, and we only use the best.
Latest best practices: We stay up-to-date with the latest trends in the AV industry so we can pass those innovations on to you. Our knowledge helps us design a space for you that will bring value to your company for years.
Expert guidance and ideas: We are expert AV designers and consultants apart from installation. After learning about your goals for your conference room, we bring new, fresh ideas that you may have yet to consider.
These benefits are why, in the end, professional installation vastly improves the ROI of your conference room AV system.
No ordinary conference room—you make critical decisions in the boardroom. Marshall Industries has extensive experience designing and installing boardroom AV solutions for some of the largest organizations in Utah and Idaho – including healthcare systems, educational institutions, churches, corporations, and municipalities.
Dedicated to Leadership
Boardroom AV Integration
It's even more important to have a robust AV system dedicated to leadership in your meeting space. When it is both easy to use and complements the more professional setting, your comprehensive AV system can be an attractive and effective solution to improve collaboration in this pivotal space.
Custom Designed to Your Space
Boardroom AV Systems
We custom-design our AV systems to fit your specifications.
Confidentiality: A sound masking system emits an ambient background noise tuned to the frequencies of your office. It maintains the privacy of essential discussions inside the room while maintaining efficiency office-wide.
Harmonious technological integration in upscale interiors: Our design plan always works in harmony with the architectural and interior design of the space. We keep the technology as inconspicuous and unobtrusive for boardroom AV solutions as possible. Power lefts for displays (which control the visibility of the display in the room) are a perfect way to hide technology when it's not needed, maintaining the polished atmosphere of the boardroom.
Contact Marshall Industries for a Professional Conference Room AV System
Conference Room AV
Frequently Asked Questions