Commercial AV Systems & Installation
Offering commercial audio visual installation for companies of all sizes. Equip your business with a solution that promotes a more efficient office environment.
Commercial Sound Systems
Today, commercial sound systems mean so much more than just a projector and screen. Numerous technologies must integrate and work seamlessly in a commercial environment. In addition, companies now expect and even demand that the flow of information be seamless. So if you're looking for a commercial audio visual company near you, trust Marshall Industries with your project.
Marshall Industries is a leader in the communications technology industry and can give you a comprehensive solution that is easy to use, lessening the burden of IT managers and simplifying the difficulties of a complicated system.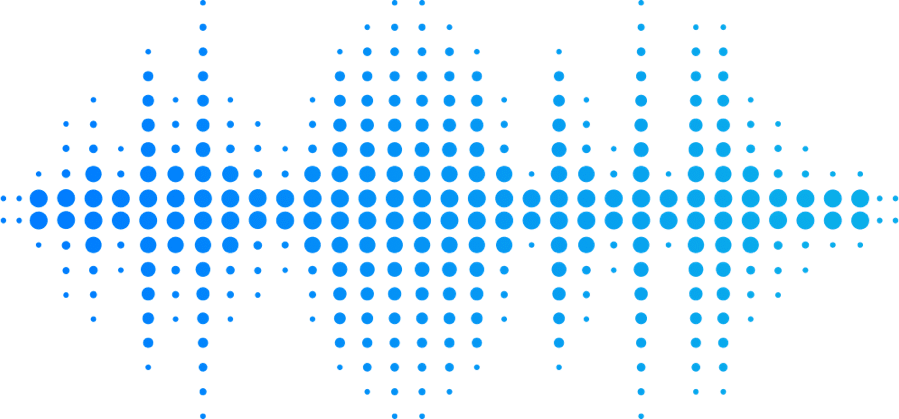 The Benefits of Professional AV Installation for Your Workspace
The modern business environment is multifaceted and constantly evolving. To keep up, you'll need an integrated AV system that addresses your company's every need. Marshall Industries is one of the leading commercial AV companies that can tackle any installation.
We provide various complex and integrated commercial audio-video solutions based on the demands of your business. We work with you to determine what you need and, perhaps more importantly, what you don't. So, if you're unsure what is essential for your company, we'll help you figure it out. Then, we proudly deliver what you need on time and within your budget.
We Provide Commercial AV Solutions to Meet Your Needs
You may be surprised at the commercial audio-video elements we can incorporate into your business. Each one has specific benefits, many of which you'll find helpful.
Conference Room AV
Clear communication is a critical element of any business, and that's even more true for companies with a large remote workforce. We design conference room audio visual solutions to foster collaboration between in-office and remote teams. A clear display is the focal point of any conference room. While projection systems still have their place in larger venues, LCD and LED digital displays are now used more than ever for video in boardrooms and training rooms because the resolution is much brighter and more precise than in standard projection systems. Let us tackle this complex point of communication for you so you can get back to work.
Video Conferencing Systems
We engineer video conference systems for any environment, from a small office to a large conference room. No matter the size of the space, our systems enhance your conference capabilities. Control systems allow you to control all of the technology in your area from an easy-to-use touch panel. Audio and video conferencing systems are changing the way we do business. Face-to-face meetings aren't always possible, especially when doing business with companies far from yours. With a video conferencing system, you can still communicate face-to-face without travel expenses, saving time and money.
Sound Masking
Sound masking systems have become increasingly crucial for privacy within office spaces. They reduce distractions by emitting ambient white noise tuned to the frequencies of the surrounding environment. This audio solution helps to improve productivity and privacy for every employee. It"s not just for office settings, either. Sound masking can benefit various industries, from education to healthcare to financial services. You'll be surprised at how noise masking integrates into the environment, making your employees feel more relaxed and focused on tasks.
Marshall Industries has the knowledge and expertise to meet your needs with these different types of commercial AV systems & equipment.
We Use Only the Best Equipment
We understand that you need equipment that performs well, day in and day out. Unfortunately, not all equipment can handle the demands of a rigorous business environment. At Marshall Industries, we proudly carry only the highest quality commercial audio video equipment, such as Cisco, Crestron, Apple, and more. Each manufacturer of our equipment provides top-quality customer service and a warranty that exceeds industry standards.
In addition to high quality, you'll be pleased with the lasting value. Durable and reliable, our solutions save you money over time. We also set strict quality control standards for ourselves. After delivery and installation, we guarantee a complete, efficient, and working system, or we'll be there to make it right. High-quality equipment and high standards mean that our systems run well, increase productivity, and mean less frustration for everyone around.
Let the Experienced Pros Handle Your Commercial Audio Video Installation
Let our experienced team at Marshall Industries tackle the complexity of your business's needs by designing and installing a commercial sound system. From initial planning and design to the final piece of installation, we work with you every step of the way.
We start with a consultation to determine the perfect commercial audio video equipment combination that will work best for your company. Then, we move on to drafting and design to help us plan a system where all moving pieces fit together seamlessly. Once we've moved past the consultation and design phase, we proactively begin product engineering to fix or eliminate potential problems. Our superior programming, configuration, and quality control are all elements of our installation process.
After installing your system, we test it to ensure it works correctly. Once it's up and running, we provide support 24 hours a day, seven days a week. Should your needs change as time goes on, we can modify your system and even suggest new concepts that will boost your business and productivity.
When you work with Marshall Industries, you can expect a completed project that enhances your company's work environment. With more than 45 years of experience in Utah and the Mountain West, we are the industry leaders you can trust.
See What Our Customers Have to Say
Benjamin Sisam
2019-04-03
People are nice. And its a well running company.
Great People, Great Company!
Excellent Audio Video Technology Installation Company. Excellent.
Their new sales guy is amazing! Thanks!
Let's Discuss What We Can Do for You
We have specialists in each segment of commercial audio video and would love to learn more about your project's unique needs and how we can help.